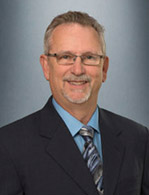 Homes For Heroes
Michael Stover
With over two decades of high quality residential real estate experience, Mike Stover's dedication to excellent customer service, ability to lead a successful team, and philanthropic heart are at the cornerstone of Emerald Real Estate Group.
His diverse and well respected skillset includes 20 years of mortgage lending and direct sales. Mike is a WA State Certified Home Buyer instructor as well as founder of the client centered and education focused Home Seller Workshops. His strong leadership acumen is committed to creating long-term real estate relationships, not short-term transactions.
Providing each client with quality support throughout the home buying and selling process is Mike's top priority. His areas of expertise include how to take advantage of market valuation, how to create fair and valuable negotiations, and how to understand financial mortgage loan structuring.
Sharing his love of philanthropy through affiliate participation in the Homes for Heroes® program, Mike greatly values giving back to his own community. Mike and his agents are a distinctive team of expert brokers that cover most of Western Washington, including Thurston, Pierce, King, Kitsap and Snohomish counties.
A native of New York, Mike, and his wife, Ruth, have been proud to raise their family in the Pacific Northwest and have called this area home for over 35 years. Mike looks forward to teaching you about the home buying and selling process and providing high-caliber real estate services in the process.
Documents