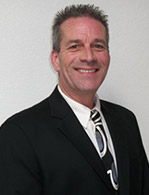 Homes For Heroes
John Lodwick
My Approach to Business
My philosophy is simple. Honestly educate our clients regarding current market conditions & strategies so they can make an informed decision that is best for them & their family. I want to make a positive, long lasting impression of professionalism and service so that you would consider it your responsibility to share my name and numbers with those you come in contact with who have a need for Professional Real Estate services. Proudly serving King & Pierce counties. Real Estate is my passion & I look forward to meeting you and earning your business! Make it a stellar day!
Homes for Heroes
When this program was introduced to me, it took no time at all to say, "I'm In". "This is a program that will assist me to the next level of helping others". I have been a Realtor for over 20 years, and have never been as excited to be part of a program that gives back as this one does. I have Heroes in many facets of my life. Not only family members & friends who are involved with the military, law enforcement, healthcare & teaching; I also have Heroes I look forward to meeting that I am surrounded by in my community. Those remarkable individuals who put their community first before themselves every day. Thank you to all of you at Homes for Heroes for taking me in as a partner of your organization. And a special THANK YOU to all you Heroes for your service that you provide to all of us every day. I look forward to meeting you & serving you too!
Documents